Yarrow Phyto-Glow™ Facial Oil Active Regeneration 30ml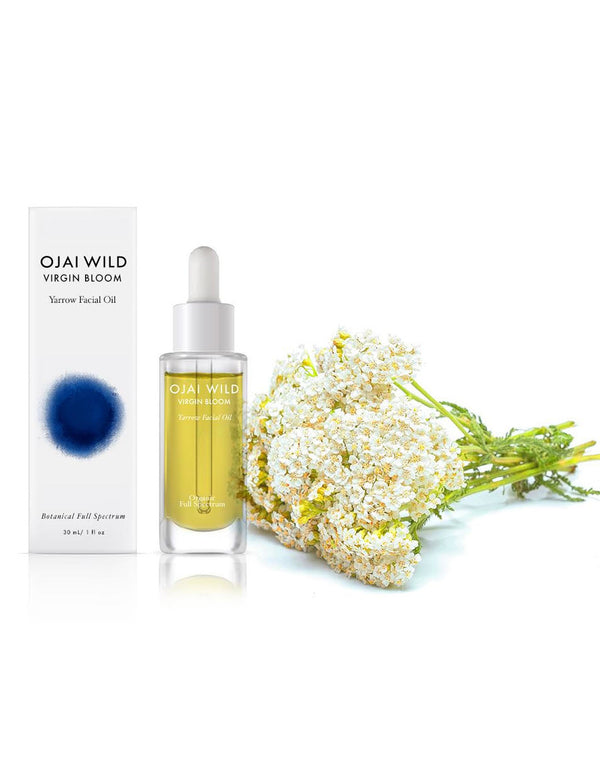 Amazing! Absorbs so beautifully and very moisturizing
Product is incredible and the customer service as well! Personalized card and gift were a special touch, thank you! I've heard so much about this oil was excited to try it and let me tell you it lives up to the hype!
Love it!
I use my Yarrow Facial Oil everyday and I love how it makes my skin look and feel.
Curator @articlesofamigable, founder and mentor @shesoutoftown
"I love both the Chamomile and Yarrow Facial oils –– especially since it's the winter time and my eczema is prone to more flare ups this season."
Founder, The Beauty Shortlist
"Ojai Wild founder Janna Sheehan has paired healing and conforting yarrow with precious helichrysum (Immortelle), elevating this exceptionally good and comfortable-to-wear "dry oil" of divinely-scented plant oils to a whole new level, thanks to her special signature potency-boosting Phyto-Glow™ extraction process."
Artist
"Ojai Wild face oil is by far one of my favorite skin care products. I've tried both Chamomile and Yarrow and they each have their own magic. My favorite is Yarrow since it's given my skin a refreshing boost that feels radiant. Ojai Wild will definitely remail part of my skin care routine."