Chamomile Phyto-Glow™ Facial Oil Intense Hydration 30ml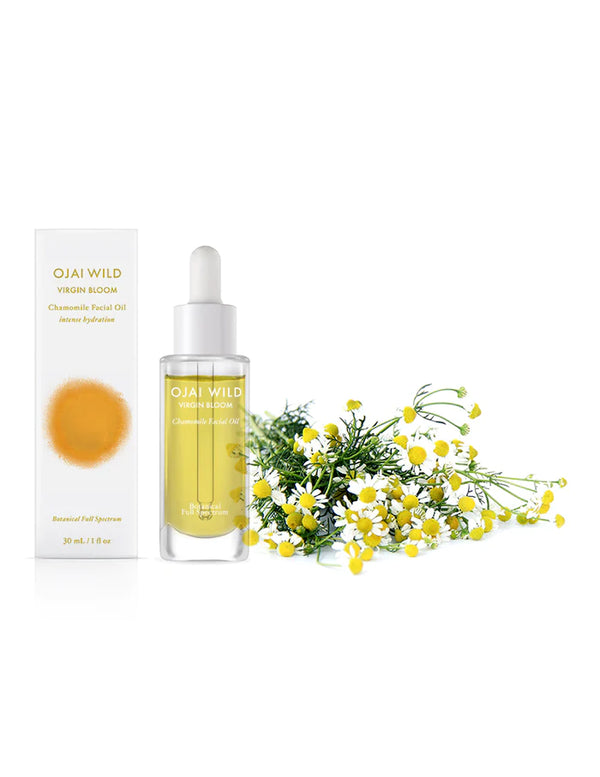 "Ojai Wild face oil is by far one of my favorite skin care products. I've tried both Chamomile and Yarrow and they each have their own magic. My favorite is Yarrow since it's given my skin a refreshing boost that feels radiant. Ojai Wild will definitely remail part of my skin care routine."
founder, The Beauty Shortlist
"CHAMOMILE FACIAL OIL IS A LITERAL DREAM IF YOUR SKIN TENDS TO CRAVE DEEPER HYDRATION. IT NOT ONLY SHONE BRIGHTLY AT THE 2023 BEAUTY SHORTLIST AWARDS, WINNING BEST FACIAL OIL (USA?CANADA), It's also the other half of Ojai Wild's "try me" duo along with the Yarrow Facial Oil, making it a lovely to dip into perfumer, Janna Sheehan's gorgeous nature inspired brand."
Poet and Author
I've been using this oil nightly on my face and feeling so calmed by its energy as I approach the birth portal. It's the only oil I want to use right now – so comforting. I'm excited to share it with my daughter!"